These past couple months have been CRAZY. At the beginning of May, I went to New York. Then, I was in a school musical. Next there was a combination of being sick and end of year stuff. At the end of May, I was gone from the internet for ten days on a school trip. Finally summer started. And last week, I was at the wonderful UtopYA Con in Nashville, Tennessee!
I met tons of authors, bloggers, and readers while there. There were cool panels on everything from gender stereotypes to finding a beta reader. I also collected tons and tons of swag. Enough to fill multiple tote bags. Being a blogger, I thought "I should give some of this to my readers." And so I am.
What exactly is in this ginormous swag pack? I'm glad you asked. There are bookmarks, pens, lip glosses, temporary tattoos, stickers, bracelets, post cards, buttons, magnets, and key chains! I'm also giving away a tote bag signed by all the authors UtopYA with the swag. Depending on the amount of entries, and how many repeats of things I have, I might also include a smaller swag pack.
In case you're curious exactly what this much swag looks like: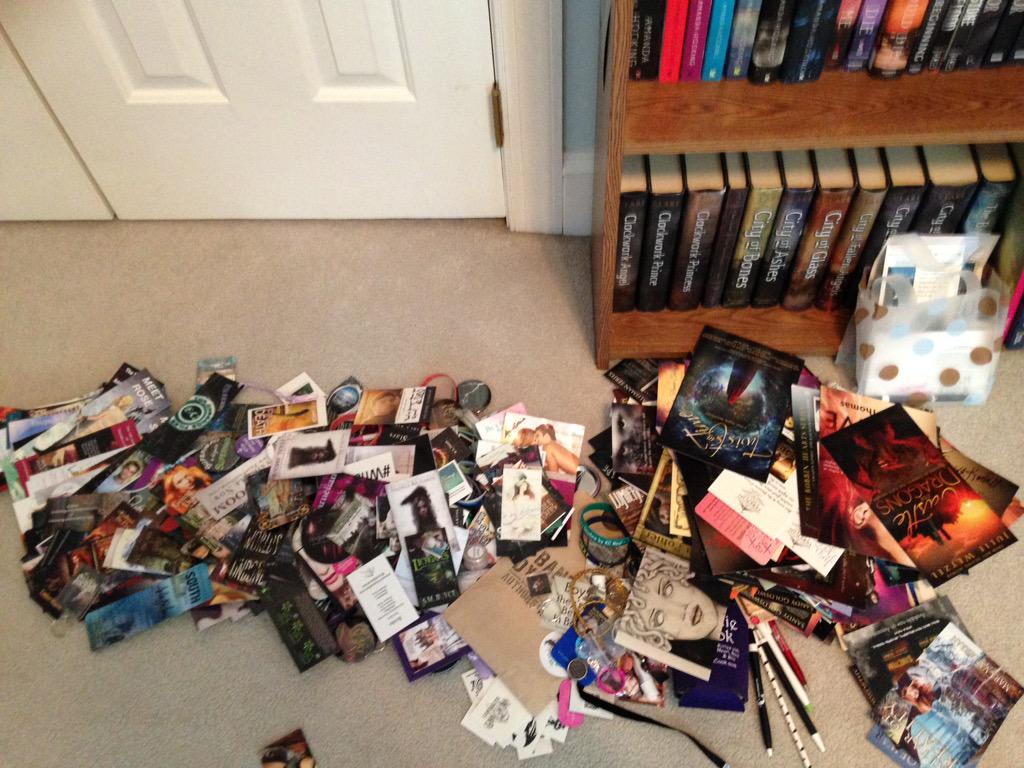 So yeah, that's a lot of swag. Below, you will find the Rafflecopter form. I've also listed a bunch of author information, so make sure to check them out! For younger readers, this swag is for YA and NA books.
Make sure to check out Utopia on the internet:
Website
Twitter
Facebook

Giveaway:
a Rafflecopter giveaway
Author Info:
Alivia Anders -
Website
Facebook
Holly Anderson -
Website
Goodreads
Twitter
Blog
Tia Bach -
Website
Colette Ballard -
Website
Facebook
Twitter
If you've stuck with me this far, thank you. If you can, give the authors above some love. Be it adding their book on Goodreads or tagging them in tweet. I had loads of fun meeting all of them, and maybe in the future, I'll get to meet some of YOU! Next year's UtopYA is in Nashville again, and has been renamed as Utopia Con! The theme is "Fight for Your Write!" I hope to see you there!