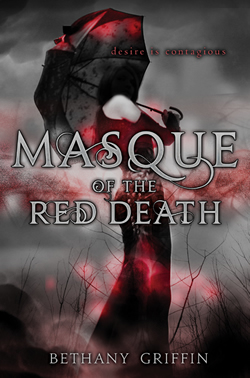 Titles:
Masque of the Red Death, Dance of the Red Death, Glitter and Doom-Novella
Author:
Bethany Griffin
Publisher:
Greenwillow
Number of Books:
Two
Review:
Four Stars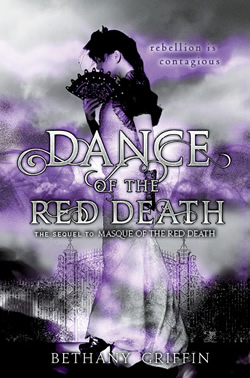 I really enjoyed the first book in the series. Masque of the Red Death was different and interesting. It kept me on my toes and I couldn't put it down. It's based off of the Edgar Allen Poe poem, Masque of the Red Death. Though I hadn't read it before I read the books, after I finished, I read the poem and could see the resemblance, especially in Dance of the Red Death. It was an interesting idea that developed into a very unique story.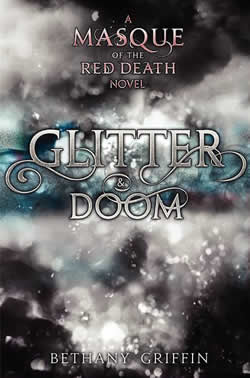 The main character is Araby Worth. For a good bit of the first book, I see a very weak, broken girl who has moments of strength. I don't like her right off the bat, but I pity her. As she grows stronger, I like and enjoy her character more and more. I like her relationships with others, from her best friend April to her father to her memories of her twin brother Finn. The relationships develop and either grow stronger or break off entirely. There's a love triangle in the book between Will and April's brother, Elliot. While Elliot's and Araby's relationship feels forced and fake, Will and Araby seem to fit together perfectly. Either way, the relationships encounter obstacles and issues that they must get past. This shapes Araby into a lovable heroin. Her view changes throughout the books, as does the readers.
The plot is slow at points, especially in Dance of the Red Death. While Masque of the Red Death is face paced and quirky, Dance of the Red Death is just not as fun. Both books are deep and thought out which create for a good story. They were both amazingly written and eloquent. I felt as if I was reading pure poetry at points. They're the perfect mix of creepy, romance, and action that I couldn't help but enjoy them. I had to persevere through them sometimes, but it was overall worth it. Even if I don't pick up the books again, I'll surely remember them. They receive a strong four star review.
Author Bio: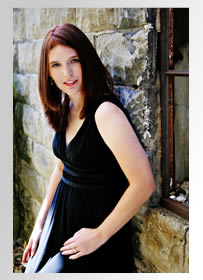 Bethany Griffin is a high school English teacher who prides herself on attracting creative misfits to elective classes like Young Adult Literature, Creative Writing, and Speculative Literature. She is the author of Handcuffs & MASQUE OF THE RED DEATH (April 2012). She lives with her family in Kentucky.
You Can Find Her At:
Website
Facebook
Twitter
Synopsis:
Everything is in ruins.
A devastating plague has decimated the population. And those who are left live in fear of catching it as the city crumbles to pieces around them.
So what does Araby Worth have to live for?
Nights in the Debauchery Club, beautiful dresses, glittery make-up... and tantalizing ways to forget it all.
But in the depths of the club—in the depths of her own despair—Araby will find more than oblivion. She will find Will, the terribly handsome proprietor of the club. And Elliott, the wickedly smart aristocrat. Neither boy is what he seems. Both have secrets. Everyone does.