Hello, and welcome to the Dreamer by Becca Johnson blog tour! Today, I have a ten random things list from the author herself! But first, a little bit about the book!
Synopsis:
Fifteen-year-old Rory Adair has a secret she never reveals to anyone—dreams that foreshadow what is to come. Excited about finally meeting the hot, tall, blue-eyed guy from one of those dreams, she is shocked when he turns out to be identical twin brothers Bryce and Ryder Wyatt, both of whom take an instant interest in her and compete for her attention.
As Rory tries to use her secret ability to help her decide which brother to ask to the Sadie Hawkins Dance, the dreams start to change. Something bad is going to happen, but before she can figure out how to warn her friends without revealing her secret, her best friend Stacey goes missing.
Rory teams up with Bryce, who has a secret ability of his own. Together they use their abilities, intellect, and gut instinct to find the missing women. Can Rory sort through her feelings for the Wyatt brothers—and find her friend—before she loses them all?
You Can Find it At:
Amazon
Barnes & Noble
Goodreads
Ten Random Things:
1. I have gone to three different universities. Michigan State University, University of Detroit Mercy, and Central Michigan University. I have a degree from all three too.
2. I based most of characters in my novel Dreamer off of my friends and family members except my three main characters.
3. My dog Kugar will have a roll in every one of my novels that I write.
4. I hate pineapple. I love all other fruits though.
5. I love to cook. I try out new recipes all the time.
6. I believe in ghosts.
7. I went to a psychic party last year and she told me my books were going to be well received. (I guess we'll see if she was right).
8. My favorite tropical vacation spot is the Bahamas, on Paradise Island.
9. The most amazing place I have ever been is Italy.
10. I love English accents
Author Bio: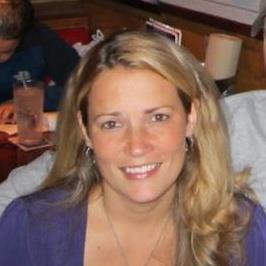 Becca Johnson is a Young Adult Author. Her debut novel Dreamer is coming out by Black Opal Books, June 7th
You Can Find Her At:
Website
Facebook
Twitter
Tour:
Check out the other tour stops!
June 13th
Taking It One Book at A Time REVIEW
Giveaway:
Giveaway is open to Internationally where gift cards are applicable.
Must be 13+ to Enter
a Rafflecopter giveaway