Hello everyone! I have decided to do something a little different this year for the blog's second blogoversary! This year, each day I will have a post or two from authors and bloggers that I ADORE! Many of them will have giveaways specific to the post, as well as the overall giveaway! The big giveaway has tons of prizes, from swag to signed copies of books!
Please Welcome the AMAZING Chloe Jacobs!
Interview:
1. Describe your book in five words.
Book 2 of the Mylena Chronicles, Greta and the Glass Kingdom (coming soon), is all about – Suspense. Betrayal. Danger. Loss. Hope. (and also Change. Acceptance. Surprise – I can't stick to just five LOL)
2. What's your daily writing routine like?
I have a day job that my boss kind of makes me go to *grin* and so I only get to write in the evenings after dinner has been cleaned up and the kiddo is in bed, but I have a word goal and do my damndest to stick to it. When real life gets in the way, I'll try and make up the shortfall the other days of the week, but sometimes everything goes out the window and I'm just scrambling to not lose my mind LOL.
3. What's your favorite writing snack?
I try not to have anything around that I could eat while I'm writing, or else I end up not writing. I eat. Sadly, I'm very one-track minded. My coffee even gets cold while I'm writing because I will forget to drink it.
4. Do you write to music? If so, what are some of the tracks on your playlist?
I can't write to music either. Again, I'm all about the distractions. I even go upstairs and unplug the router so that I can't connect to the internet when I need to write. Having said that, sometimes I will be able to write to music, but only if the playlist is something I'm very familiar with. If I know each song backwards and forwards and I know exactly what song comes next in the list, then it fades into the background, but the minute I have music on that's new then I'm focusing on it and not the words. Like I said…sad, right??
5. What books are you looking forward to this fall?
I'm waiting impatiently for SJ Maas' Heir of Fire and Sea of Shadows by Kelley Armstrong
6. What would you do if you were in Greta's shoes for a day?
Probably end up dead. No kidding. I wrote her and I still can't believe how strong and capable she turned out to be. In her situation, I would have been cowering in terror, shuddering in my boots, and begging someone else to save me.
7. What's your favorite part of being a writer?
Creation. I LOVE building worlds, histories, futures, creating characters and making them live and breathe in other people's minds. It's so awesome.
8. What's the easiest and hardest part of writing?
The easiest and hardest part is developing the plot. It's easy to have an idea, but to turn that idea into something that can sustain a whole book is something altogether different.
9. If you weren't an author, what would you be?
Much more boring. I'm already pretty boring, but at least writing makes me feel as if I contribute something really cool to the world. I've done a little painting and I like to work with stained glass, so I think no matter what I would probably always find something creative to do, but I'm much happier as a writer J
10. Any advice to aspiring authors?
Wow, I guess I would just say – Enjoy the process. Don't rush to be published. You know how we're always rushing to grow up because we think it's going to be so awesome to be an adult, and then we realize that adulthood isn't all it's cracked up to be, with all the bills, responsibilities, and the disappointing lack of nap time? Well, becoming an author is a little like that. Take the opportunity to really get into the writing process, read writing books, take courses and workshops, and immerse yourself in it all now, while you don't have a deadline hanging over your head or rewrites to worry about, or social media to perfect. Because that time when you can truly just write and worry about nothing else is worth its weight in GOLD.
Thanks so much for letting me come and chat!!
Synopsis:
While trying to save her brother from a witch's fire four years ago, Greta was thrown in herself, falling through a portal to Mylena, a dangerous world where humans are the enemy and every ogre, ghoul, and goblin has a dark side that comes out with the eclipse.
To survive, Greta has hidden her humanity and taken the job of bounty hunter—and she's good at what she does. So good, she's caught the attention of Mylena's young goblin king, the darkly enticing Isaac, who invades her dreams and undermines her will to escape.
But Greta's not the only one looking to get out of Mylena. An ancient evil knows she's the key to opening the portal, and with the next eclipse mere days away, every bloodthirsty creature in the realm is after her—including Isaac. If Greta fails, she and the lost boys of Mylena will die. If she succeeds, no world will be safe from what follows her back...
You Can Find it At:
Author Bio: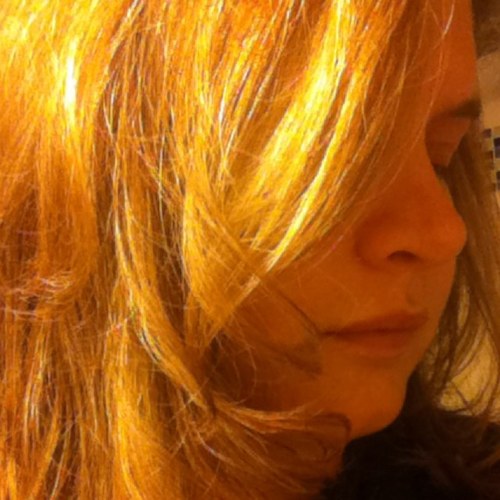 Chloe Jacobs is a native of nowhere and everywhere, having jumped around to practically every Province of Canada before finally settling in Ontario where she has now been living for a respectable number of years. Her husband and son are the two best people in the entire world, but they also make her wish she'd at least gotten a female cat. No such luck. And although the day job keeps her busy, she carves out as much time as possible to write. Bringing new characters to life and finding out what makes them tick and how badly she can make them suffer is one of her greatest pleasures, almost better than chocolate and fuzzy pink bunny slippers.
You Can Find Her At:
Website
Giveaway:
Copy of Greta and the Goblin King (INT)
a Rafflecopter giveaway
Giveaway Extravaganza!
a Rafflecopter giveaway