What is a blog hop? You ask. Well, let me explain. There are a total of thirty-four stops. Each one has a clue, which will be entered into a Rafflecopter form for a chance to win some awesome stuff! The tour goes from December 15 to January 15, so make sure to check out all the other stops which can be found at the bottom! On my stop, I have winter themed book covers as well as an excerpt from Leanna Renee Heiber!
Covers:
First off is Endless Knight by Kresley Cole. In the background, you can see snow and barren trees, much like a tundra landscape. The main character Evie (on the right) is wearing a cloak like one might in winter months.
Honestly, all the books in the Shadowcry series by Jenna Burtenshaw have winter themed covers. In this one, snow is falling and it's much like how it looks in winter in a city. The main character is also wearing a cloak and is dashing through the tunnels.
Any CS Lewis fan knows that when the first book came out, the land of Narnia was in a period of eternal winter. While there are many covers, this one shows the White Witch's palace and the effects of the winter that she's placed on that land.
First of all, Ash. *swoons* The background of the cover is a sheet of ice. Which makes sense, since he's the winter prince. He has a coat on that looks perfect for going out in a snowstorm. And his icy blue eyes, yet another swoon.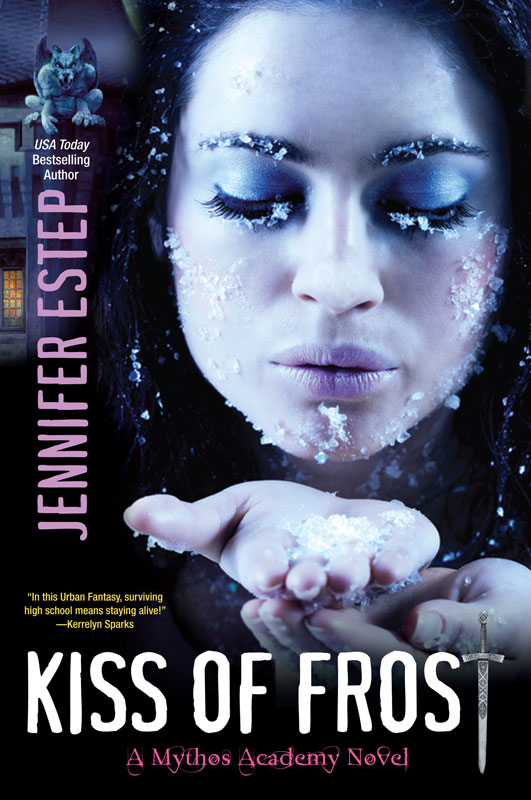 At this point in the series, it's the dead of winter. Everyone at Mythos Academy heads off to none other than a ski resort. The cover model has snow all over her face, which creates a really cool effect. And she looks like she's about to blow snow in all the reader's faces. Her makeup adds to the effect and makes it an overall icy looking cover.
This book was amazing. Each cover has the same general design, but it changes like the seasons. In this one, the eyelashes, aka woods and waterfall, have frozen. The cover is an icy blue, and the sky looks like that of one ready to dump snow on those beneath it.
Just look at these covers! The left is the paperback and the right is the hardcover. The paperback has eyelashes covered in snow, which is much like the cover of Unravel Me. Between Shades of Gray takes place in Siberia, and that's the setting of the hardcover. The chains around the corners show that the main character is kept in a camp of sorts, and the green sprig is her hope. There's a barren wasteland of ice behind it. All in all, very wintery.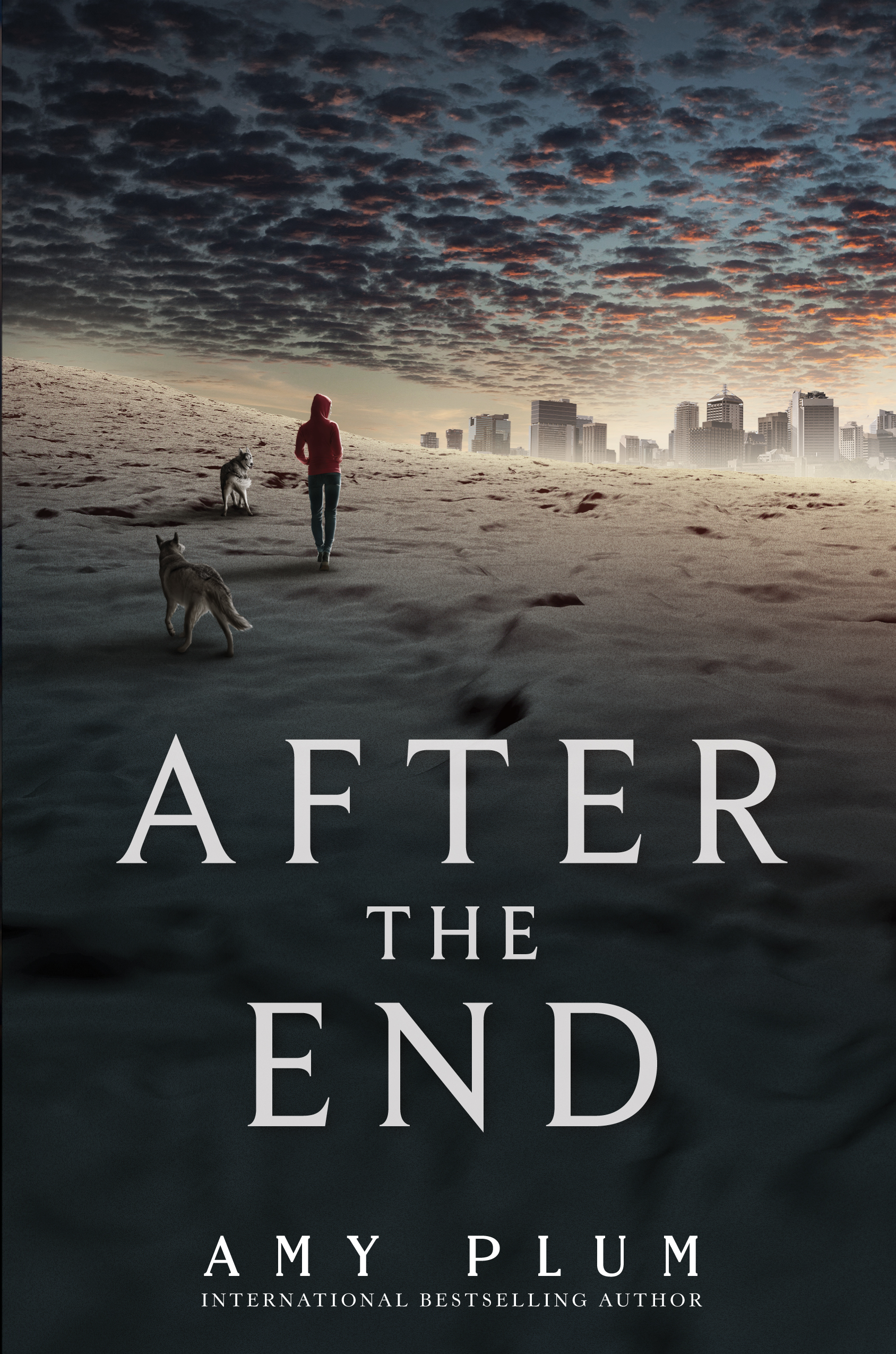 The cover of After the End by Amy Plum is simply amazing! The main character is walking across what appears to be a snowy waste that leads to a city on the horizon. Plus, she has wolves. Somehow, I always associate wolves with winter. They are easily my favorite type of animal, and make me squeal every time I see them.
The cover isn't exactly wintery. Or, at least, not like the others are. But I couldn't not post this one. It's a winter sweater where all appears normal, except for the fact that one of the moose on it is being hung. The book comes out January 7, and I am ecstatic to read it!
Excerpt:
From THE DOUBLE LIFE OF INCORPORATE THINGS (Magic Most Foul #3) by Leanna Renee Hieber
England now was closer than it was farther, and I allowed myself a bit of excitement about docking. I'd be seeing Jonathon, surely. Somehow, I'd find him; I knew names and locations, and perhaps, once we were there, he could take a moment to show me his world, his city, a place I'd always yearned to visit.
A part of me was sure he'd be slightly angry for my making the journey. The rest of me was sure he was absolutely expecting it.
But still, I had to let him know, and as he'd given no itinerary, no specific instructions, I was left to my own devices in terms of communicating with him. So, I used our unique and unparalleled connection: our meeting of the minds and entwining of the souls.
Thusly, I forced myself to dream of Jonathon, and thankfully, enough of me knew my life was on the line to agree to a subconscious demand.
Shockingly enough, no corridor in this dream! I almost didn't even know I was dreaming. I was presented with an entirely literal dreamscape, at least at first, a desperate telegraph from a desperate woman.
I was standing on the deck of a ship, this ship, the one I would remain on until we arrived to port two days or so from now. There was a great gale around me. I was wet, struggling to stand, hearing the crash of waves upon the steel hull, the splash of water across the deck, feeling the sting of whipped moisture across my cheek, but I held to a rail and shouted into the storm, for there before me, a few paces away, stood Jonathon. He was turned away from me, but as always, distinct.
I knew it was him- black frock coat, black shoulder-length hair whipped back in the wind, his frame, his stance, his height, and the way my heart pulled towards him like a magnet.
"Jonathon, I'm coming for you," I called.
He whipped around as if he were tossed by the gale, his bright ice-blue eyes luminous in the moonlight, ethereal and otherworldly. His expression was pained.
"That's what the demon said to you. Do you say that to me… because you have been compromised, my beautiful girl?" he asked, calling across the gale, anguished.
"No… Those were the demon's words, but that's hardly what I mean," I protested, reaching out to him, trying to move forward to him, but the pitch of the ship nearly made me lose my balance. Jonathon reeled a bit and regained his footing, still space between us. "I hope you know I'd never let anything within me hurt you…"
I hated that space between us. I needed to be in his arms, to prove what my words only hinted at. I needed his body fully against mine. I needed to kiss him. To go even further. To accept his proposal and act like the betrothed, with certain permissions… I felt a wave of heat radiate down my body. We were not meant to be so separated. Not in spirit, not in body.
"I am coming to England," I clarified. "I must help you. Because I need you. I want you."
He let those words settle in, in the myriad ways I meant them. A lady could say this to the man who was her hero and partner. I could not be ashamed of what neither my body nor my mind knew was right and true.
"Why, Natalie, of course I want to see you. Of course I feel the same. But we don't know what we'll face, this was foolish—"
"You know me better than to think I won't come for you—"
He laughed wearily. "That I do. But take care. People may be on to us. I am not sure when or where we can meet, safely, there is so much sniffing about. We're trying to be the bloodhounds, but there is an arsenal of similar dogs trying to out us. We've tried to play our cards brilliantly, but we maintain constant vigilance."
"How shall I find you?"
"I will find your steamer. Do you know what day you arrive?"
"Dusk. Two days hence. Lavinia is with me."
"Oh, is she?"
"She planned this, separately. She'll not allow Nathaniel to slip away any more than I will you."
Jonathon smiled. "He'll be glad to hear it—"
"So he is with you?"
"I seem to attract the best company. Don't find me, I will find you. And when I do, just… You'll have to trust me. Do you trust me?"
"I do," I cried, wishing that were another proposal if not a wedding vow.
He grinned. "We are so lucky our dreams are like letters and telegraphs. Only better, because I get to see you… And oh, look at you, you're all wet…" His noble voice descended in pitch, to a purr that somehow still carried across the storm.
And suddenly he was the one to close the distance between us. He seized me roughly and drew me into a furious kiss, the saltwater of his lips crashing over mine like the waves upon the ship.
Clue:
No here's the important part. You need to go
here
to put in the answer to the clue. My clue is clue #10.
No two ______ are alike.
To get a chance to win, put the answer to the clue over at the site! And don't post it here! We don't want to spoil the other entrants! Below is Leanna's special giveaway and the rest of the tour stops! Good luck!
Giveaway:
Swag Pack (please note that this giveaway is US ONLY!)
a Rafflecopter giveaway
Other Stops:
December
15th--
Read Books and Live Green
;
Reviews Abound
(Intro Posts ONLY)
16th--
The NerdHerd Reads
;
Musings of a Blogder
17th--
The YA Book Butterfly
19th--
BooksForBirds
;
Fiction Is the New Reality
20th--
Book Loving Hippo
;
My Nook, Books, and More
21st--
The Sarcastic Palm Tree
22nd--
Icy Cold Reads
23rd--
Reading Is My Treasure
26th--
The Observant Girl Book Reviews
27th--
Tween 2 Teen Book Reviews
28th--
Friction to Fiction
29th--
In Italics
30th--
My Nook, Books, and More
January
1st--
Reviews Abound
2nd--
The Lovely Grace
3rd--
Lost In Ever After
4th--
Just Another Teen Reading
5th--
Forever Literary
6th--
The Book Aviary
7th--
The Bibliophilic Nerds
8th--
The Bibliophilic Nerds
9th--
The Bibliophilic Nerds
10th--
The Bibliophilic Nerds
;
Beauty and the Bookshelf
11th--
The Bibliophilic Nerds
12th--
Book Loving Hippo
13th--
Read Books and Live Green
14th--
Christiney Reads
15th--
Reviews Abound
;
Read Books and Live Green
(Wrap Up Posts ONLY)