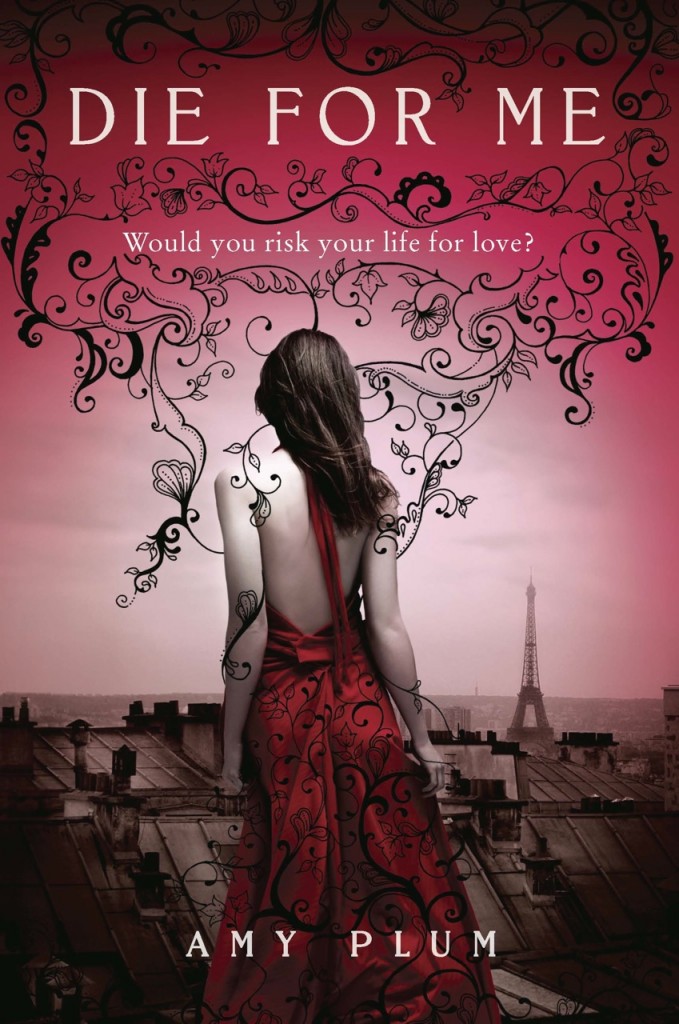 Titles: Die For Me, Until I Die, If I Should Die
Author: Amy Plum
Publisher: HarperTeen
Series: Revenants
Review: Four Stars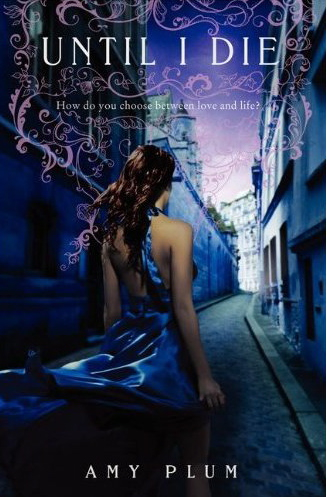 *Sigh* I can't believe this series is over! Confession time, I got the final book on release date but didn't read it until winter break. Why? Because I'm the master of procrastination. That said, I LOVED it! The ending was just so perfect... *whimpers* I almost cried when it ended, not because it was sad, but because it was so right. I really enjoyed the first two books, but, if memory serves, they just didn't do it for me. If I Should Die swept them off their feet
and now I'm dying to reread the entire series.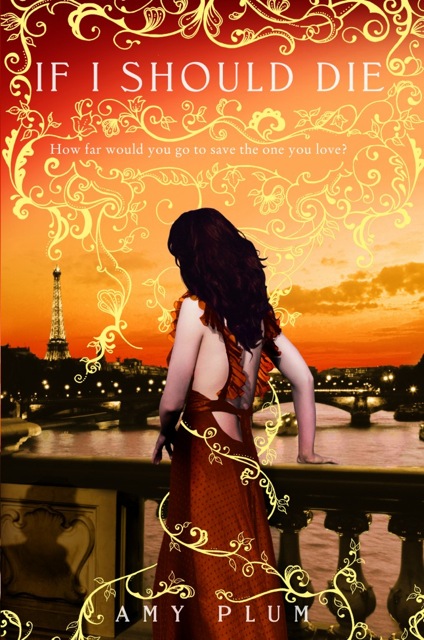 The main character is Kate. Before the novels start, her parents are killed in a car wreck. She and her older sister, Georgia, move to Paris, France to live with their grandparents. And yes, this takes place in France! There, she meets Vincent. He's handsome and kind, everything you could want in a guy, except for the fact that he happens to be an immortal revenant. Kate manages to deal with this amazingly well. And when everything stands in her way, Kate simply doesn't give up. How her plot line ended for me wasn't much of a surprise, but I liked it. Kate is incredibly selfless. She is ready to sacrifice everything for those she loves. She always manages to fight for what's right. She also makes mistakes. Instead of being 100% right 100% of the time, Kate messes up. She
makes inaccurate assumptions. But then she fixes it. Kate cleans up her own messes, and needs no one to do it for her.
The overall plot of the books was good. I feel like book one and part of book two didn't tie into the end plot, but then again, I also haven't read the books in months. I remember bits and pieces. There's definitely romance. Like, the completely swoony kind. There's actions, I distinctly remember explosions and, at one point, someone gets chopped to piece. (Don't worry, he'll just come back, revenants tend to do that) There are so many amazing characters that I couldn't list them all if I tried. There's Charlotte, another revenant who is like the kick-butt girl of the group. Ambrose, the only American revenant in the France, is like the awesome big brother you never had. The list goes on and on. I love each and every character to bits, flaws and all. This trilogy is definitely worth the read! I give it four stars.
P.S. Be on the lookout for Amy Plum's new book, After the End, coming this spring!
Author Bio: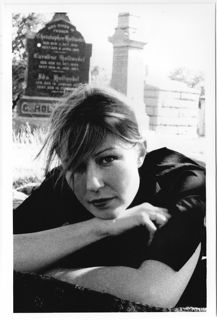 Amy Plum is the author of the DIE FOR ME series, a YA trilogy set in Paris. The first and second book, DIE FOR ME and UNTIL I DIE are international bestsellers, and have been translated into eight different languages. The third book, IF I SHOULD DIE will be released in May 2013.

Amy grew up in Birmingham, Alabama before venturing further afield to Chicago, Paris, London and New York. An art historian by training, she can be found on most days either daydreaming or writing (or both) in a Parisian café.
Die For Me
My life had always been blissfully, wonderfully normal. But it only took one moment to change everything.
Suddenly, my sister, Georgia, and I were orphans. We put our lives into storage and moved to Paris to live with my grandparents. And I knew my shattered heart, my shattered life, would never feel normal again. Then I met Vincent.
Mysterious, sexy, and unnervingly charming, Vincent Delacroix appeared out of nowhere and swept me off my feet. Just like that, I was in danger of losing my heart all over again. But I was ready to let it happen.
Of course, nothing is ever that easy. Because Vincent is no normal human. He has a terrifying destiny, one that puts his life at risk every day. He also has enemies . . . immortal, murderous enemies who are determined to destroy him and all of his kind.
While I'm fighting to piece together the remnants of my life, can I risk putting my heart—as well as my life and my family's—in jeopardy for a chance at love?
You Can Find it At:
Amazon
Barnes & Noble
Until I Die
I wish there was only today, just right now, and no forever.
It seems fitting that I fell in love in Paris, the most beautiful city in the world. And if I pretend, I can almost believe that my life is normal and everyone I care about is safe.
But as long as I'm with Vincent, "normal" doesn't exist. Gorgeous, charming, and witty, he's everything you could ask for in a boyfriend—but his destiny is so much more.
Even more terrifying than his destiny are his dangerous enemies, enemies who will kill for immortality. How are Vincent and I supposed to be together forever if we're always in danger?
I know I'll do whatever it takes—even if it means lying to the people I love—to fight against a fate that is trying to tear us apart.
You Can Find it At:
Amazon
Barnes & Noble
If I Should Die
I will not lose another person I love. I will not let history repeat itself.
Vincent waited lifetimes to find me, but in an instant our future together was shattered. He was betrayed by someone we both called a friend, and I lost him. Now our enemy is determined to rule over France's immortals, and willing to wage a war to get what they want.
It shouldn't be possible, none of it should be, but this is my reality. I know Vincent is somewhere out there, I know he's not completely gone, and I will do anything to save him.
After what we've already fought to achieve, a life without Vincent is unimaginable. He once swore to avoid dying—to go against his nature and forsake sacrificing himself for others—so that we could be together. How can I not risk everything to bring my love back to me?
You Can Find it At:
Amazon
Barnes & Noble