Original Cover
Title:
Landry Park
Author:
Bethany Hagan
Publisher:
Dial
Release:
February 4, 2014
Pages:
474
Review:
4.5
Synopsis:
Downton Abbey meets The Selection in this dystopian tale of love and betrayal
In a fragmented future United States ruled by the lavish gentry, seventeen-year-old Madeline Landry dreams of going to the university. Unfortunately, gentry decorum and her domineering father won't allow that. Madeline must marry, like a good Landry woman, and run the family estate. But her world is turned upside down when she discovers the devastating consequences her lifestyle is having on those less fortunate. As Madeline begins to question everything she has ever learned, she finds herself increasingly drawn to handsome, beguiling David Dana. Soon, rumors of war and rebellion start to spread, and Madeline finds herself and David at the center of it all. Ultimately, she must make a choice between duty - her family and the estate she loves dearly - and desire.
You Can Find it At:
The Regulator
Barnes & Noble
Goodreads
Amazon
Review: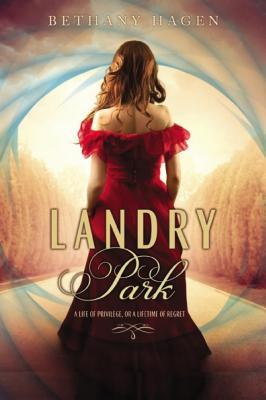 Paperback Cover
First Impressions
I'd heard a good bit about this book, I believe from
Nova @ Out of Time
. Over winter break, I happened to be at The Regulator when I saw this on the shelf. Having both Xmas and a birthday recently, I had a lot of extra gift card money. I was like "why not?" and bought the book on a whim. I immediately dove into it, as I was in a sluggish reading period, and needed something good. Let's just say, that I didn't resurface for a while.
Characters
The characters where INFURIATING! They drove me crazy the entire time. I liked Madeline, liked David, and didn't mind Cara. But I also kinda hated Cara. Everything would have been so much easier if they told each other ANYTHING. Just thinking about a couple scenes have me raving mad. Namely a David and Cara scene. Madeline would have been much less heartbroken and angry if someone had just put her in the loop! Also, Cara kept telling Madeline to mind her own business, but a much more helpful strategy would have been to just tell Madeline and Madeline would leave her alone! You have no idea how many times I almost threw this against a wall. Grrr....
Writing
The writing was amazing. I have very few memories of actually reading the book. I only remember a story playing out in my head. The story was aggravating and crazy, but it never revealed itself as a story. I was fully immersed in this world, which was a pretty cool one by the way.
World-Building
Being a big fan of Victorian England, but not a big fan of historical fiction, this was the book for me. It was a Victorian, dystopian America. How cool! Especially as the story went on, I really felt like I got that world. I liked how Hagan told the reader how the poor used windmills, the middle class used solar panels, and the the upper class used the weird whosamawhatsits related to nuclear power. I really felt like I got the world, and however infuriating it was, I can't wait to return to it in Jubilee Manor!
Author Bio:
I have a basement full of books and a computer full of writing. I love drinking coffee and doing karate with my husband (usually not at the same time.) I've been a model for a painter, stung by a sting-ray, stuck in a coma, and I used to dress up as a 1904 schoolmarm, but I got paid for it, so it's not weird. Currently the day job is in a library, so every once in a while I throw a temper tantrum about the Dewey Decimal system.
You Can Find Her At:
Website
Goodreads