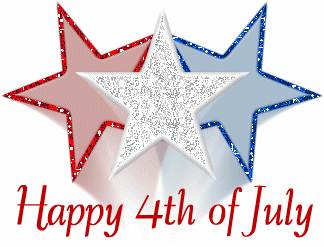 To those in the US, happy Fourth of July! I'm sorry for so much radio silence recently! That said, you still have a chance to enter the big UtopYA Con giveaway I'm running! It's only a couple posts back, but
here's
a link as well. Hopefully the blog will be more active soon. I am going on multiple family vacations, so any posting will be spotty. But, I will attempt to be better!
I've been reading tons of books lately, and have lots of feelings about them, hopefully I'll get some reviews up soon!
If there's anything you want to see on the blog, let me know in the comments, on Facebook, or Twitter! I'd love to hear your suggestions!